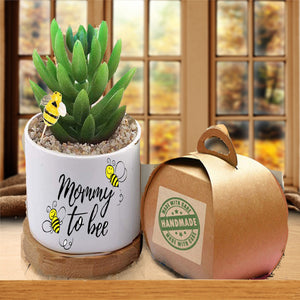 We are proud to provide affordable, memorable, and adorable gifts for every occasion.
It's never been easier to make that special person in your life feel AMAZING! These little gift boxes are cuteness overload and sure to bring a smile to the recipient's face :)
We hand-make most of our products or partner with responsible suppliers to bring you the best of the best!
Boxes include the following
❤︎♡❤︎♡❤︎♡❤︎♡❤︎♡❤︎♡❤︎♡
✾3 oz candle
✾ Kraft Gift Box
✾ Greeting card with your personalization printed INSIDE